Shaft Coupler
This aluminum coupling connects the Z-axis stepper motor to the leadscrew to allow FarmBot to move in the Z direction.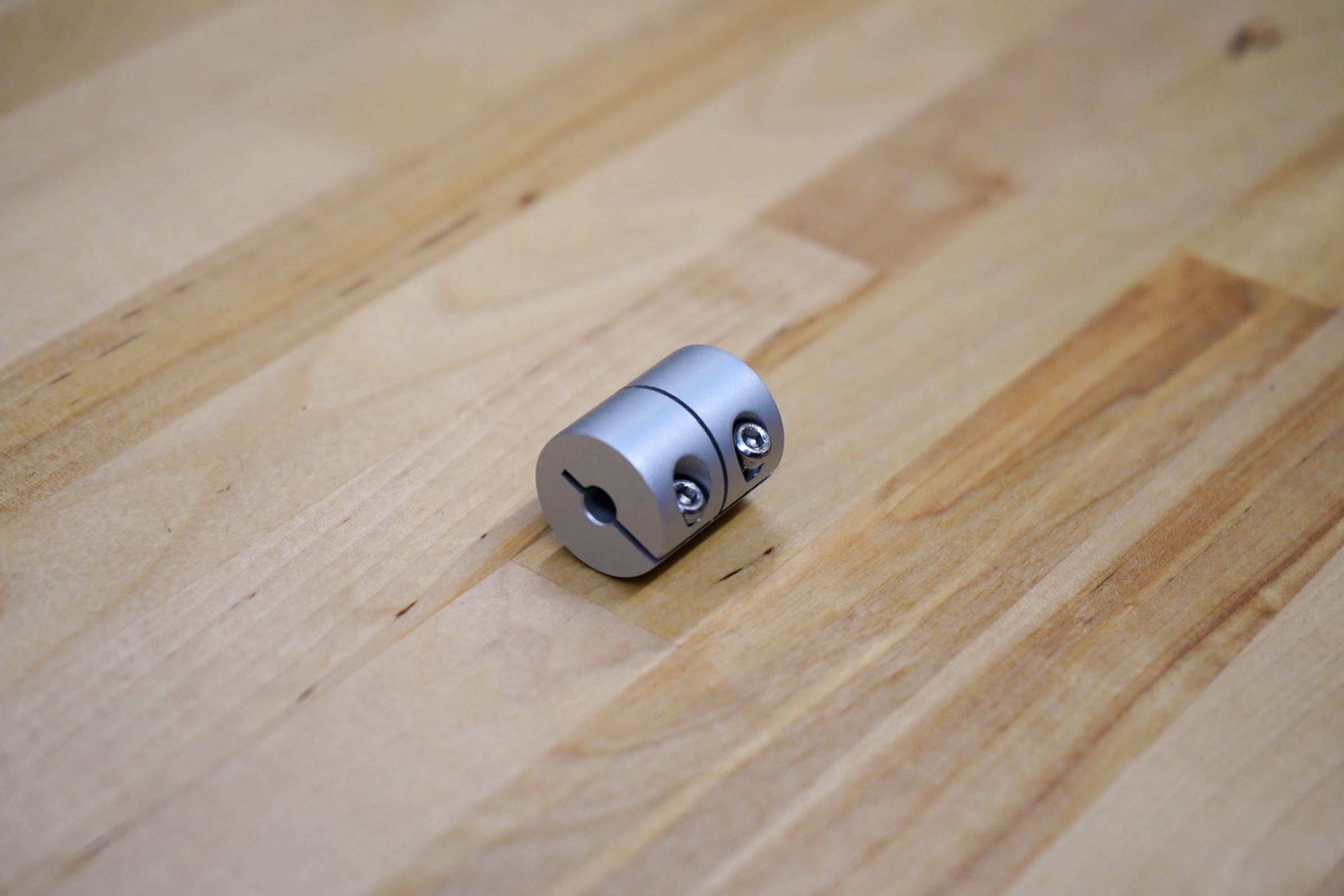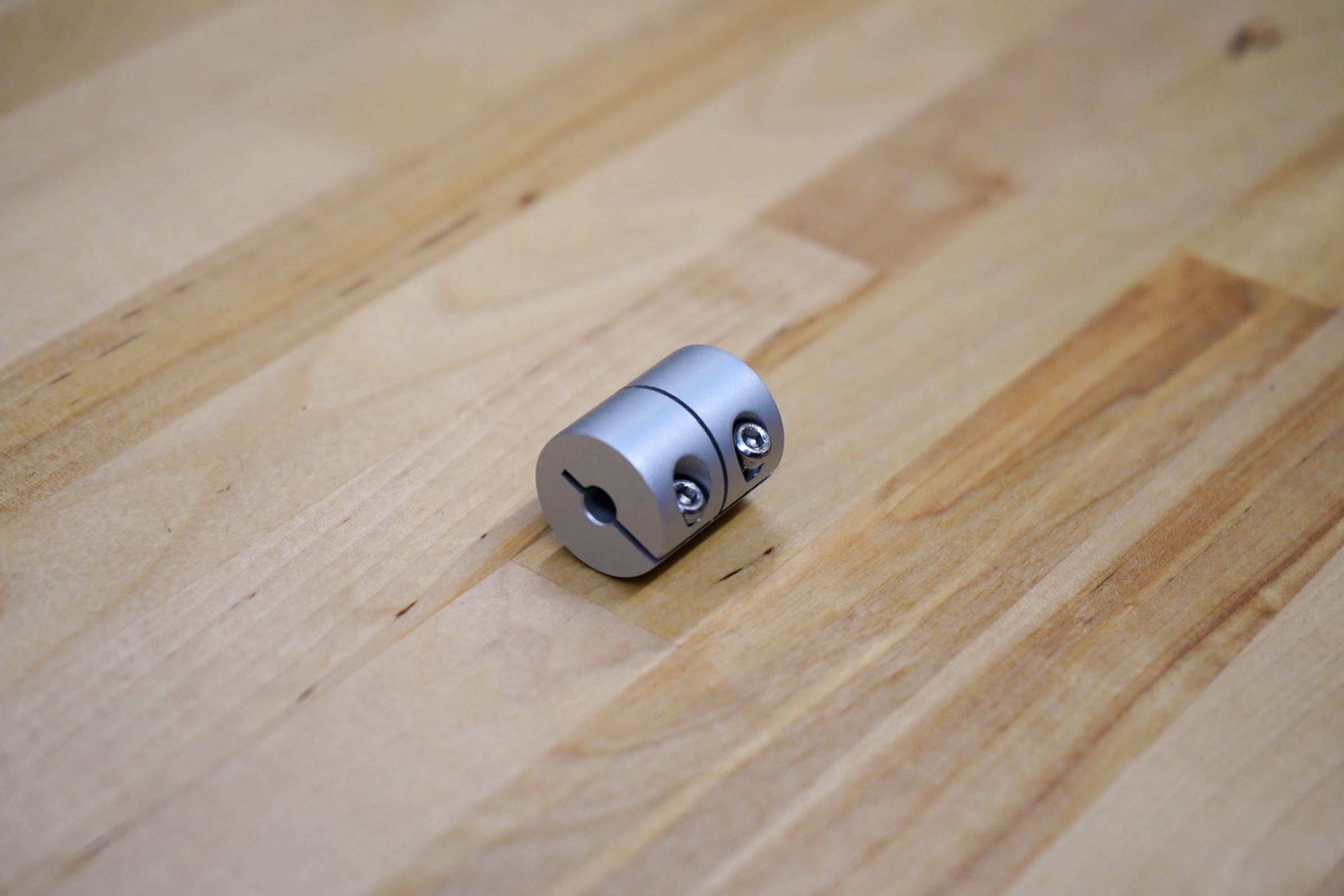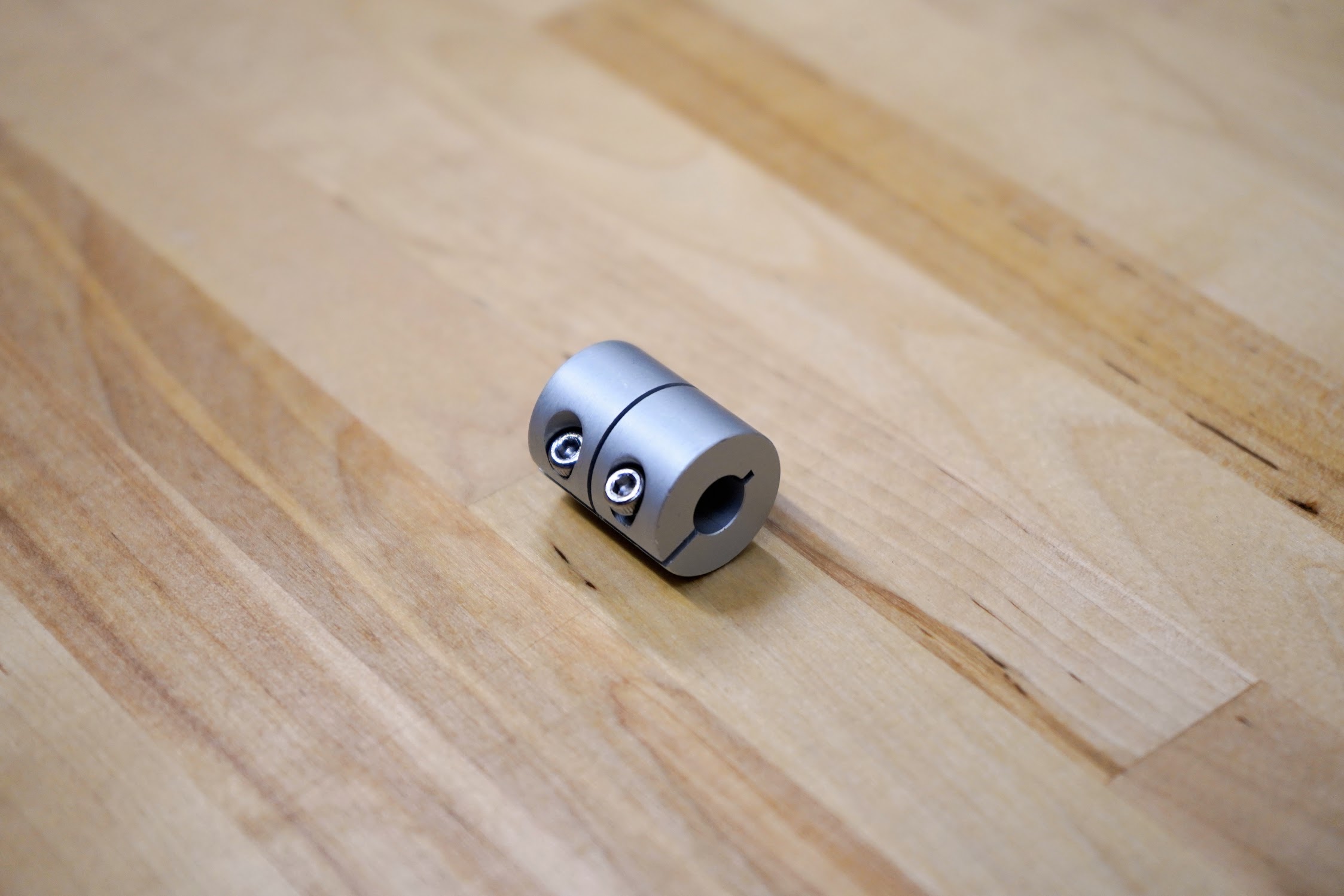 Specs
material
Aluminum
length
25mm
outer diameter
20mm
inner diameters
5mm and 8mm
screw material
Stainless steel
screw drive size

2mm hex

Price
$6.00
Quantity
Express - 1
Express

XL

- 1
Purchase
The FarmBot Shop
internal part name
Shaft Coupler - 5mm to 8mm
cost
$1.85
notes
v1.0 screws had 2.5mm drive instead of 2mm, requiring an extra allen key to be added to the kit. Screws must be stainless steel and have

2mm hex drive.
Component tests
| Test | Description | Target | Tolerance |
| --- | --- | --- | --- |
| Inner diameters | Measure using digital calipers. | 5mm and 8mm | +/- 0.05mm |
| Motor shaft fit | Connect the coupling to a motor shaft. | The coupling should be easy to connect and resist pulling off by hand once tightened. | N/A |
| Leadscrew fit | Connect the coupling to a leadscrew. | The coupling should be easy to connect and resist pulling off by hand once tightened. | N/A |
| Outer diameter | Measure using digital calipers. | 18mm | +/- 0.5mm |
| Length | Measure using digital calipers. | 25mm | +/- 0.5mm |
| Screw drive size | Use a hex driver to validate the drive size of the screws. | 2mm | N/A |
| Material | Ensure the material is aluminum or stainless steel and will not rust by holding a magnet to the part. | Aluminum and stainless steel (no magnetic attraction) | Weak attraction to stainless steel is permissible. |