Camera
The camera is mounted on the z-axis and allows FarmBot to take photos of the garden and plants for weed detection and tracking plant growth.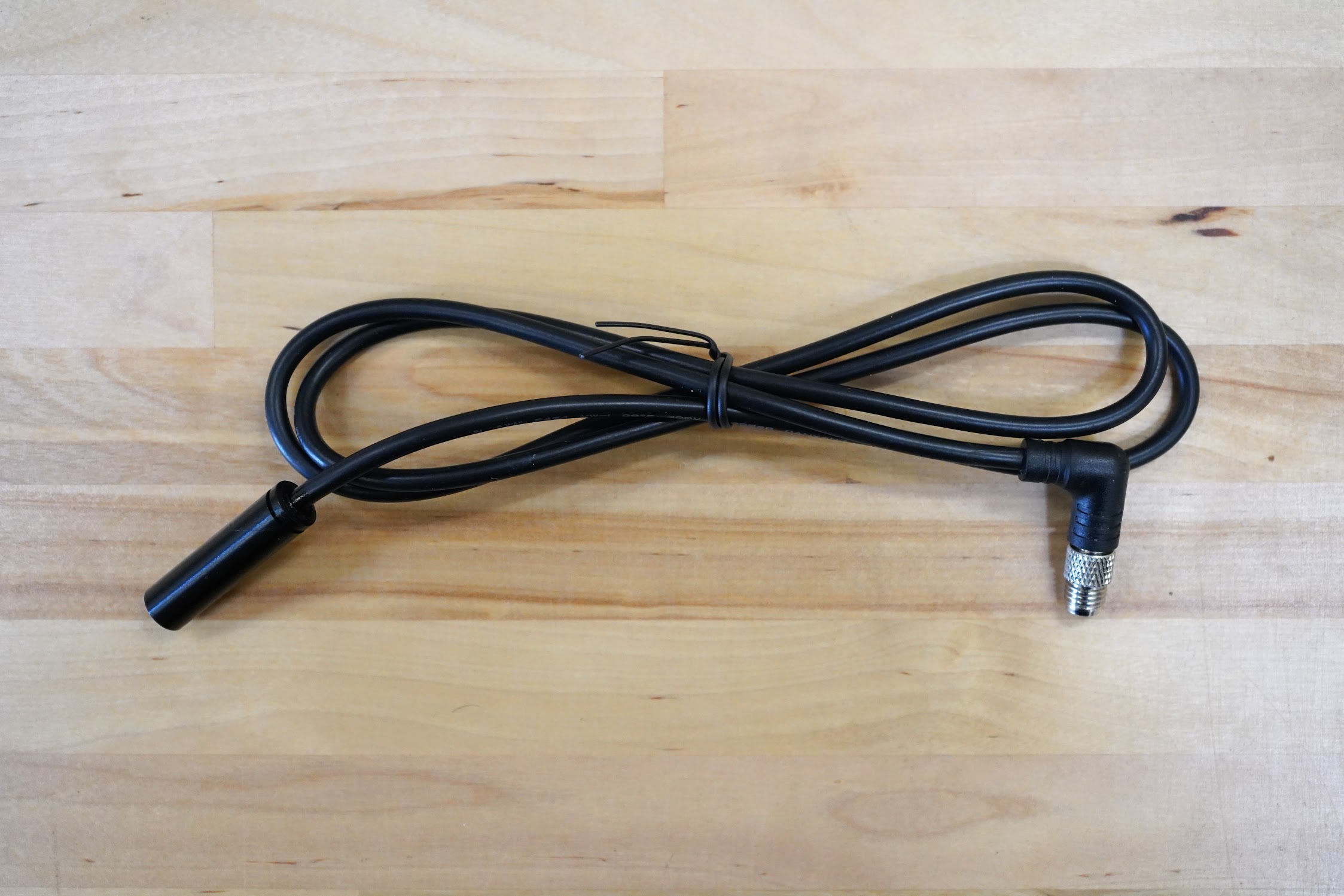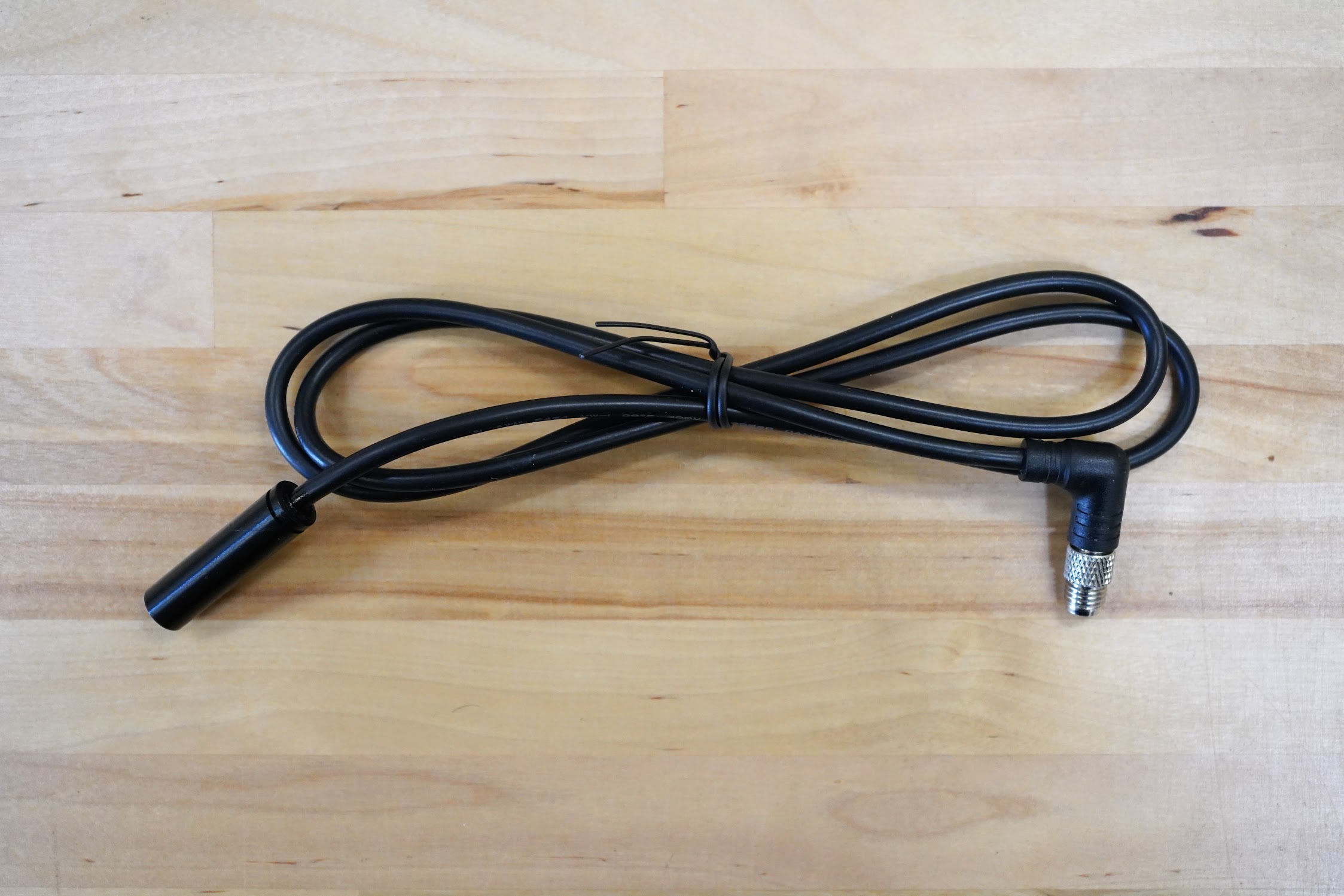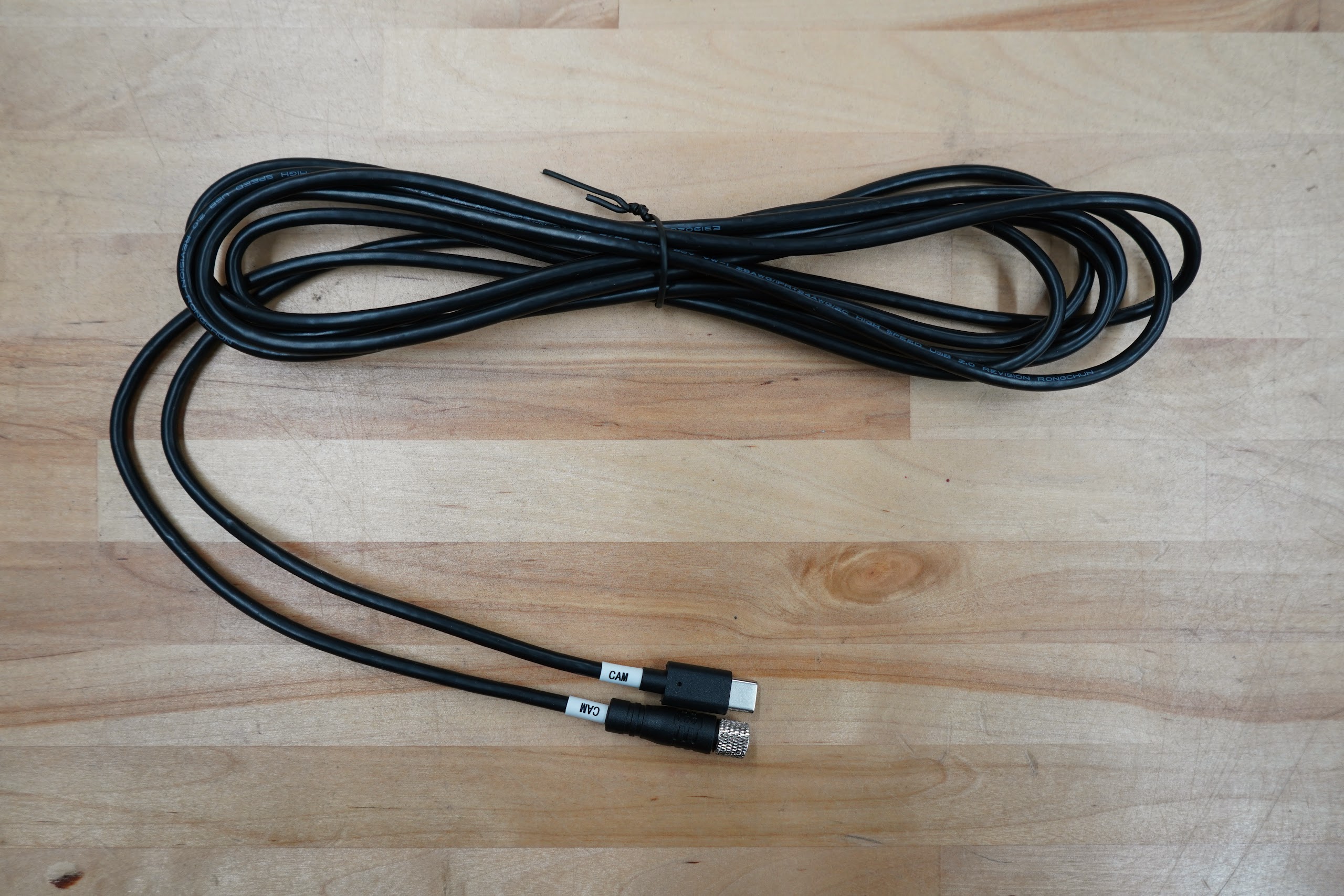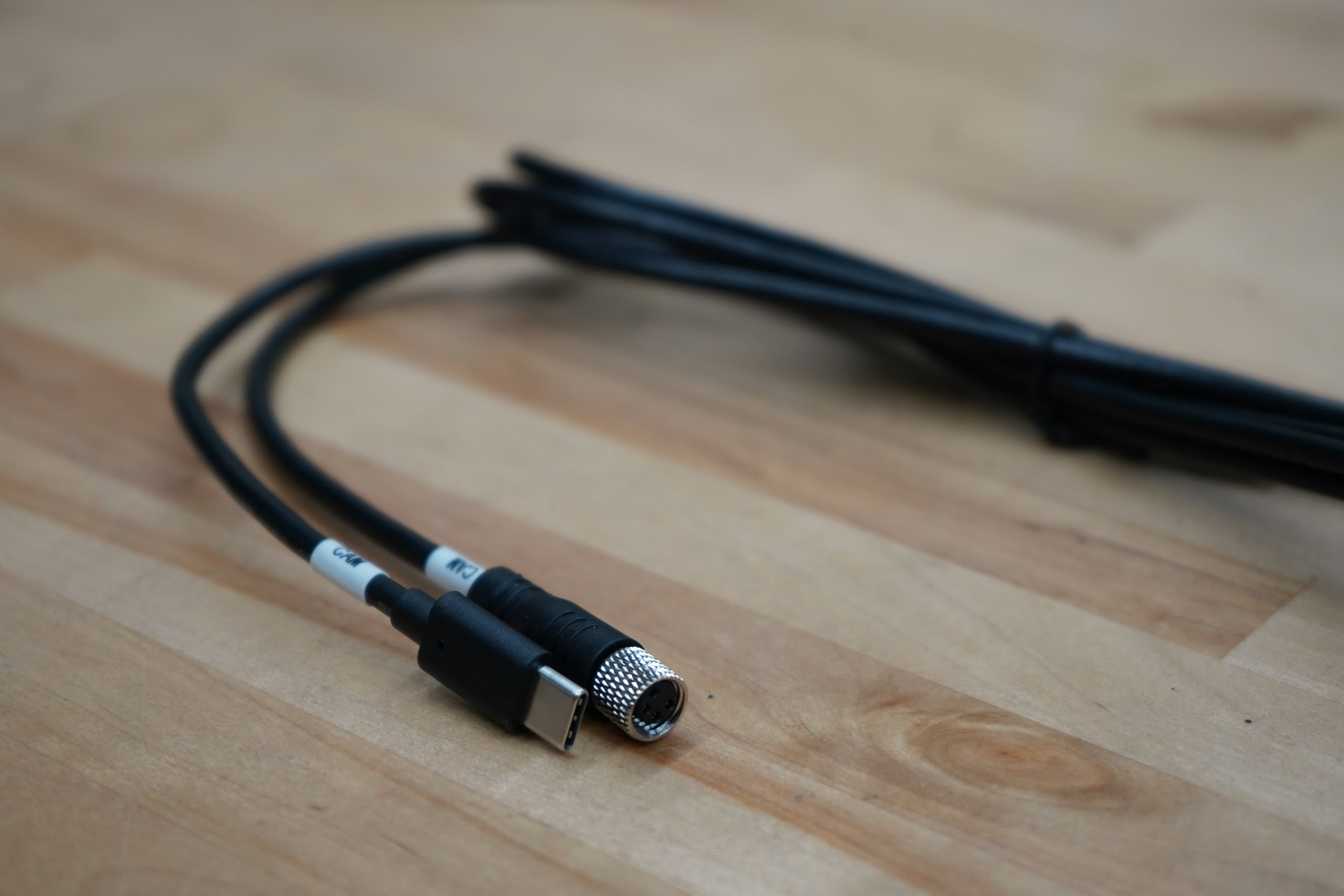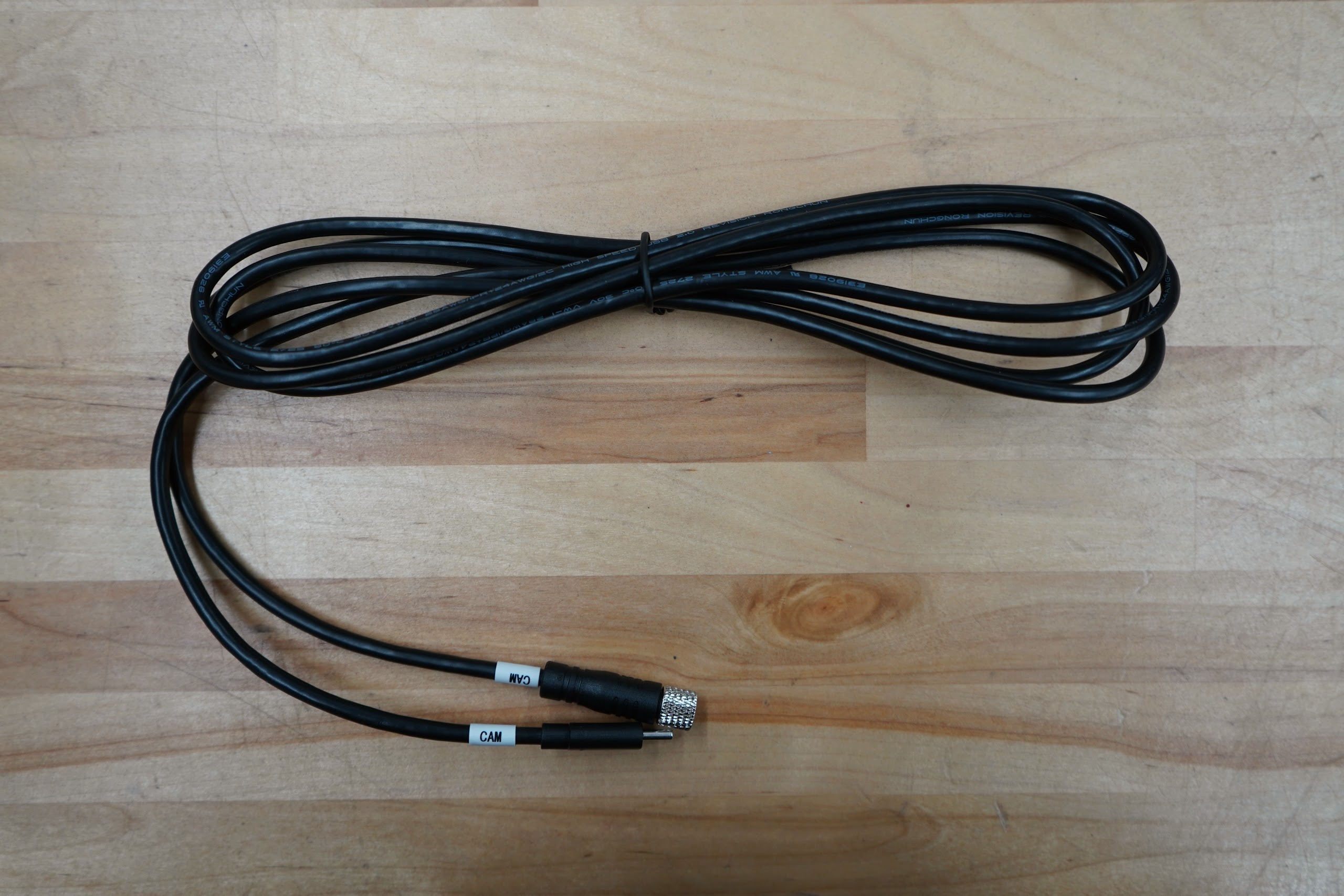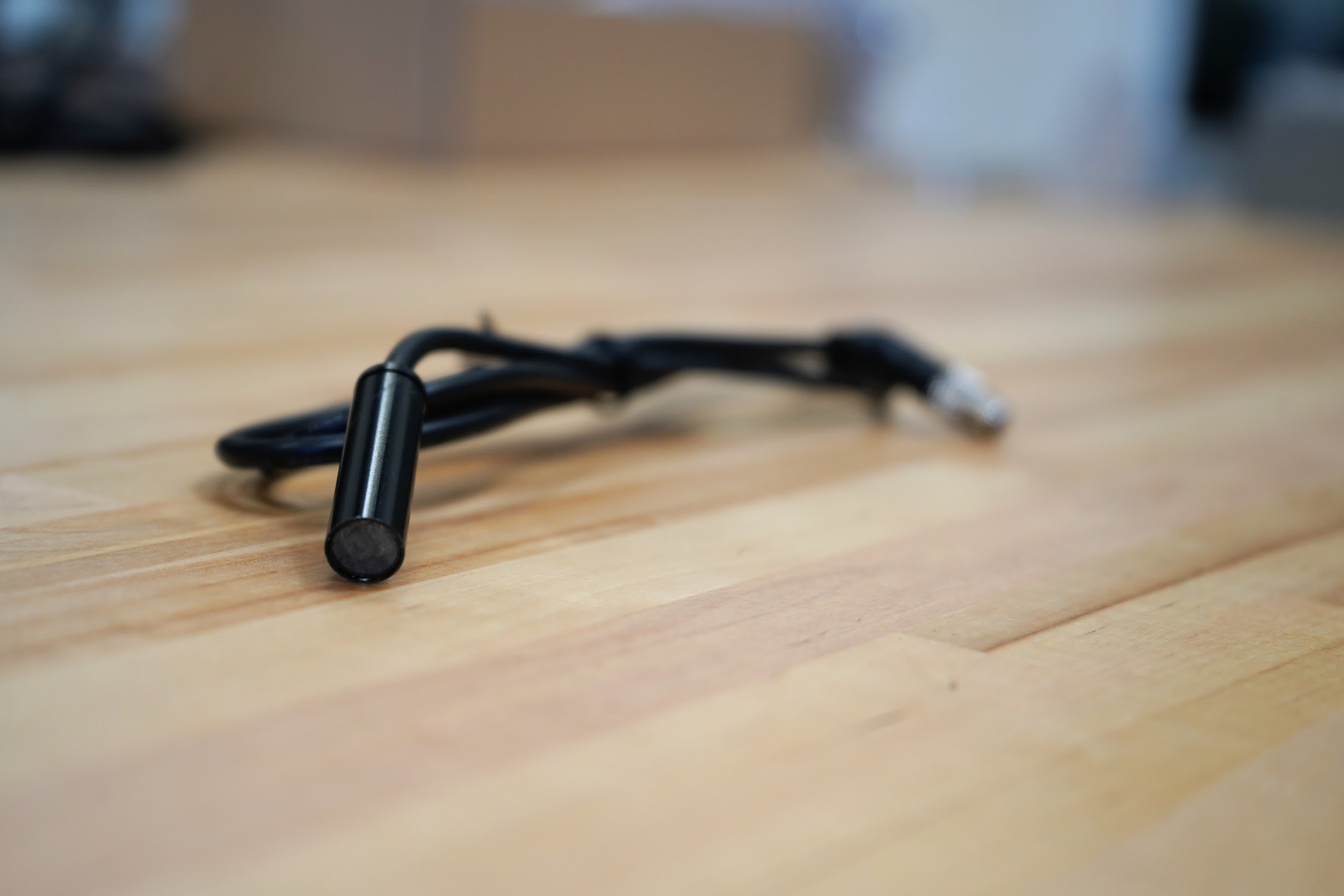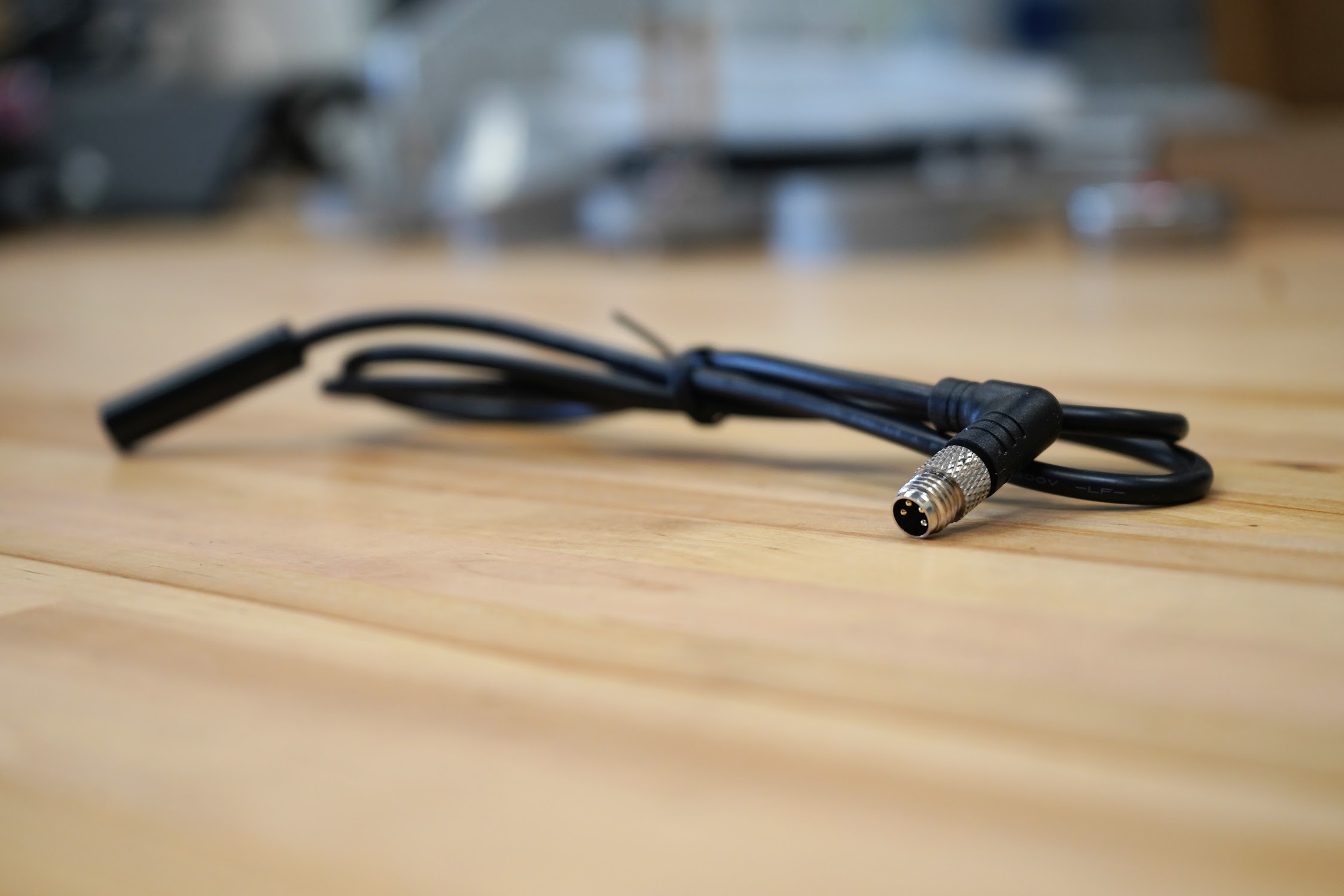 Specs
resolution
0.3MP
waterproof?
true
focal distance
0.5m (custom set)
outer diameter
9mm
camera length
38mm
cable
Shielded 28AWG/1p + 24AWG/2c

1p = 1 twisted pair (for data)
2c = 2 core (for power)
cable length
1m
connector
4-pin male 90 degree waterproof connector
label
CAM
Price
$30.00
Quantity
Express - 1
Express

XL

- 1
Purchase
The FarmBot Shop
internal part name
Camera
rev
B
vendor
Shibang
cost
$19.90
notes
Inspect the camera module to ensure there are no obstructions in front of the lens, such as foam or glue.
Component tests
Test
Description
Target
Tolerance
Resolution
Take a photo and inspect the resolution.
1.3MP
N/A
Focus
Take a photo of an object 50cm away.
The object should appear sharp
N/A
Diameter
Measure the diameter of the camera module using digital calipers.
11mm
+/- 0.5mm
Mount compatibility
Mount the camera to an extrusion using two camera mount halves.
The camera should be able to be firmly mounted in place
N/A
Function
Connect the camera to a Raspberry Pi using a Genesis XL camera cable and take a photo from the FarmBot web app.
Photo taking should work as expected (no black images, no failures)
N/A
Camera module length
Measure the length of the camera module using digital calipers.
38mm
+/- 2mm
Cable
Inspect the spec of the cable.
Shielded 28AWG/1p + 24AWG/2c

1p = 1 twisted pair (for data)
2c = 2 core (for power)
N/A
Cable length
Measure the length of the cable using a tape measure.
1m
+/- 2cm
Label
Inspect the connector end for the label.
Should be labeled "CAM"
N/A
Sealing
Inspect the sealing where the cable enters the camera module housing.
The cable should be well sealed
N/A
Lens
Inspect the camera lens for obstructions and straightness.
The camera lens should be free of obstructions and point straight out of the camera module.
N/A
Color
Inspect the color of the cable.
Black
N/A